As we enter a well-stocked showroom we can often face a vast selection of choices, materials of various kinds shapes and origins, with different looks, technical properties and uses. Let us present some options to you now.
Sometines it can be overwhelming with so many different choices and ideas for bathrooms and kitchens on offer.
Tiles UK is ready to help you with your project at any of our showrooms in Manchester, Warrington, Leeds and Nottingham.
Let us show you some styles which are currently fashionable and on-trend.
Patchwork tiles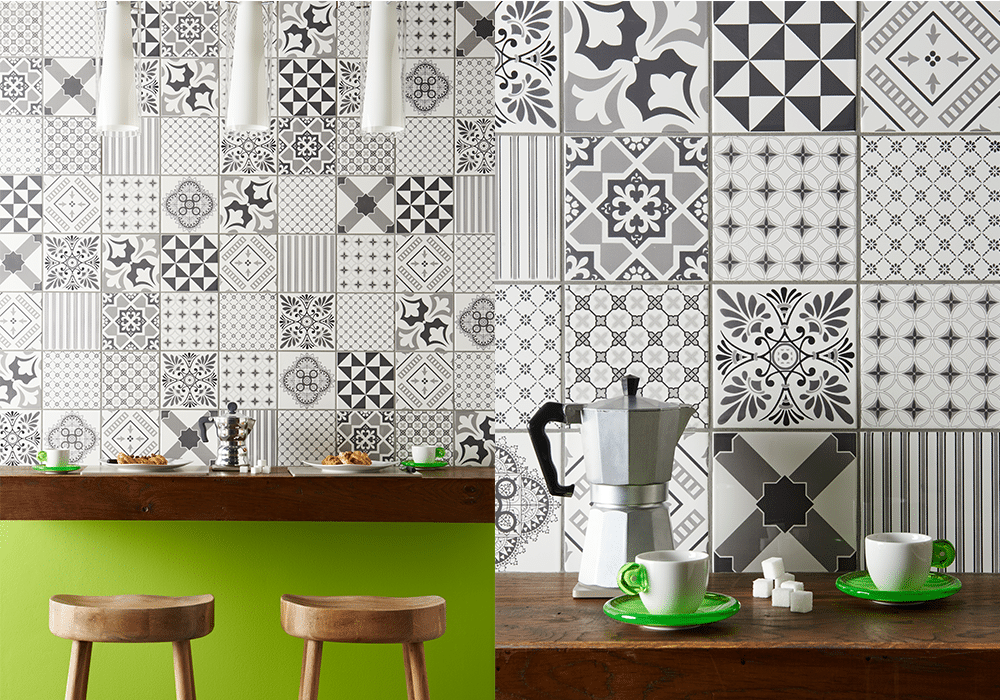 A beautiful mixture of shapes and colours could be a great option for your interior. These tiles originated in Morocco and Spain and the range was expanded in the Victorian Era.
Metro tiles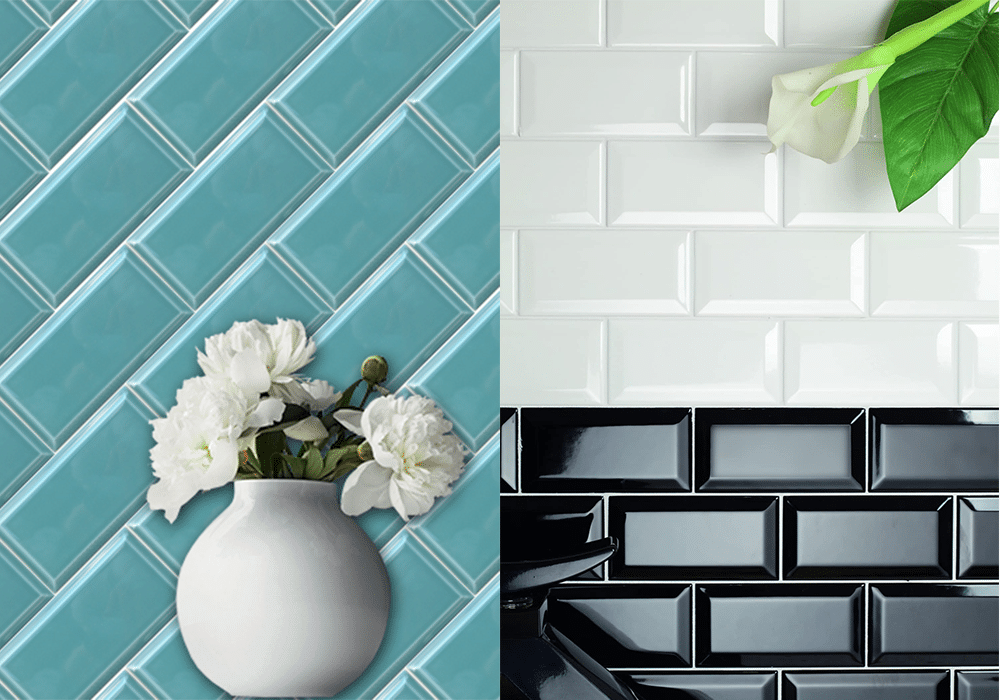 Sometimes they might be called 'brick style', 'bevelled' or 'subway tiles'. They are now available in a range of colours from  pastels to bright and juicy options.
Unusual shape tiles
Unusual shaped tiles can give you the feeling of movement in any space.
Curves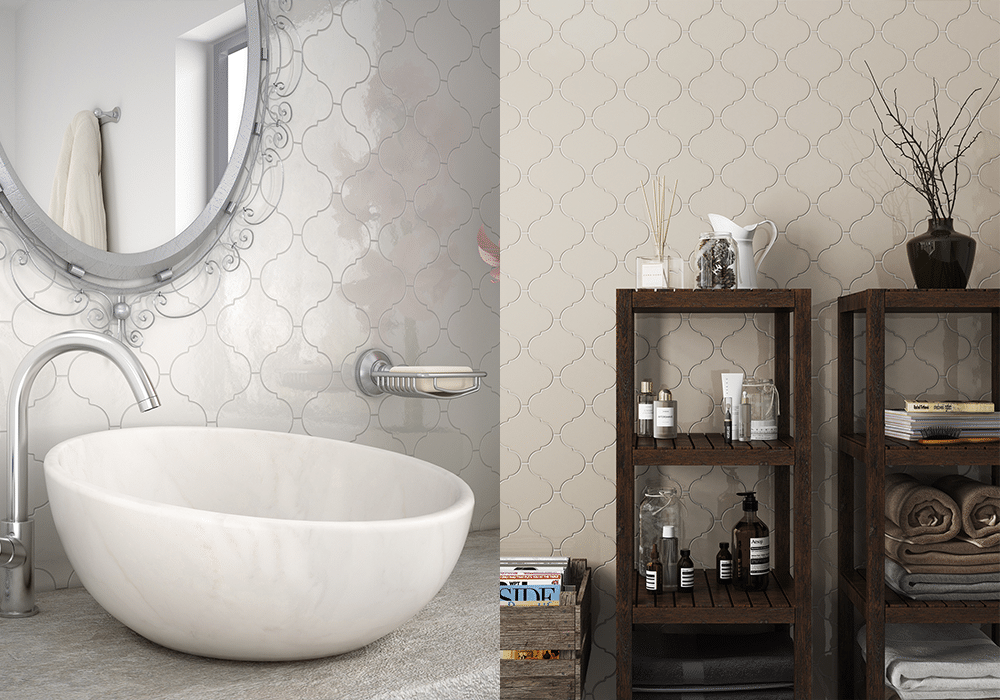 Hexagonals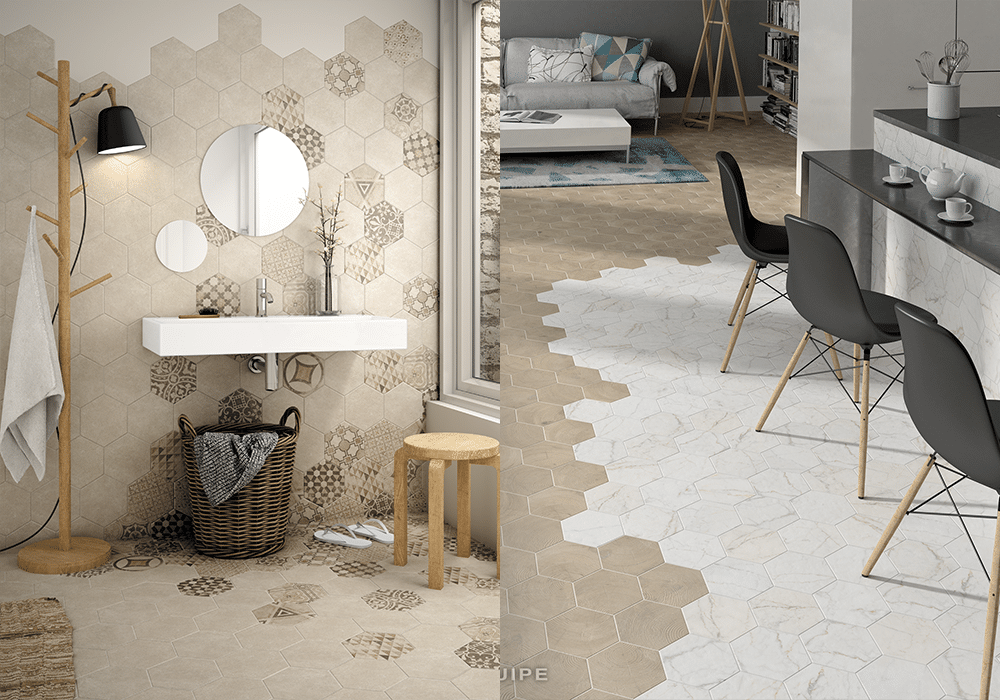 Fish scale shapes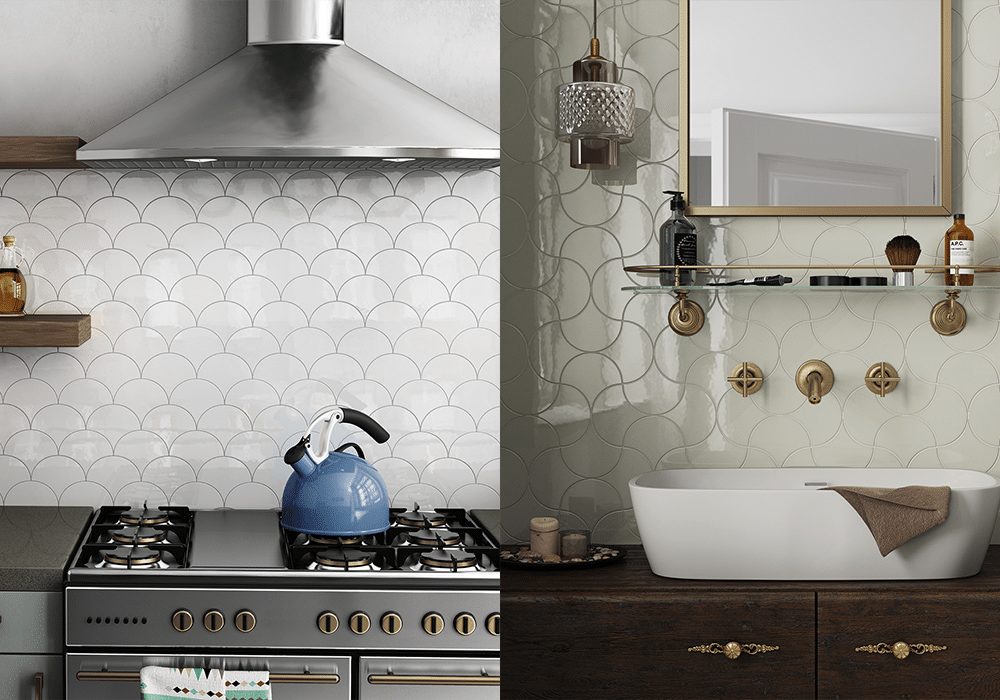 Diamond shapes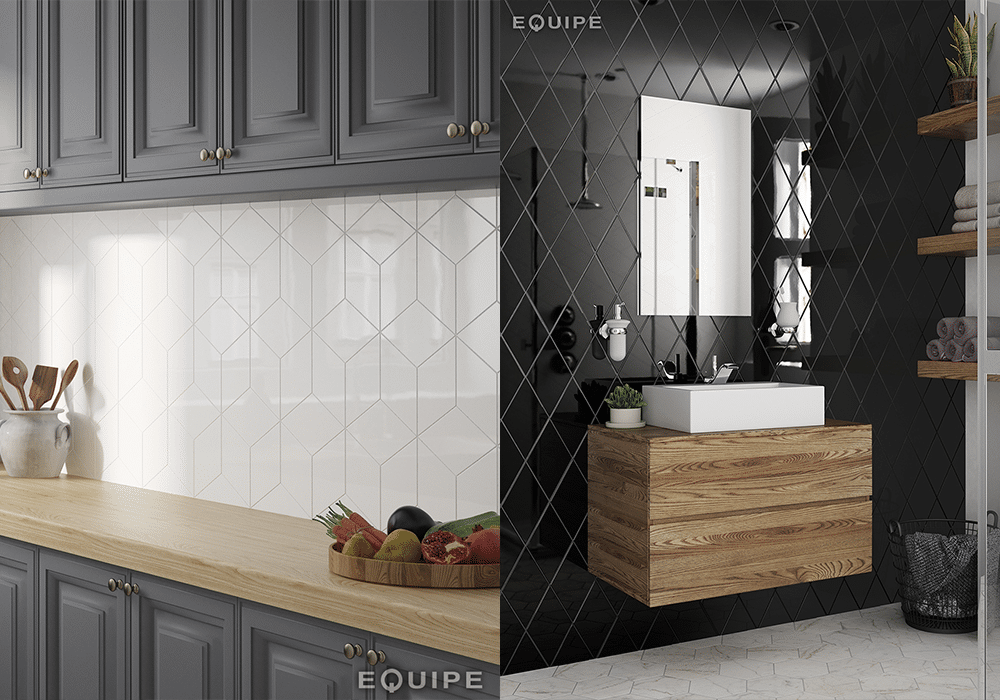 Bright Coloured Tiles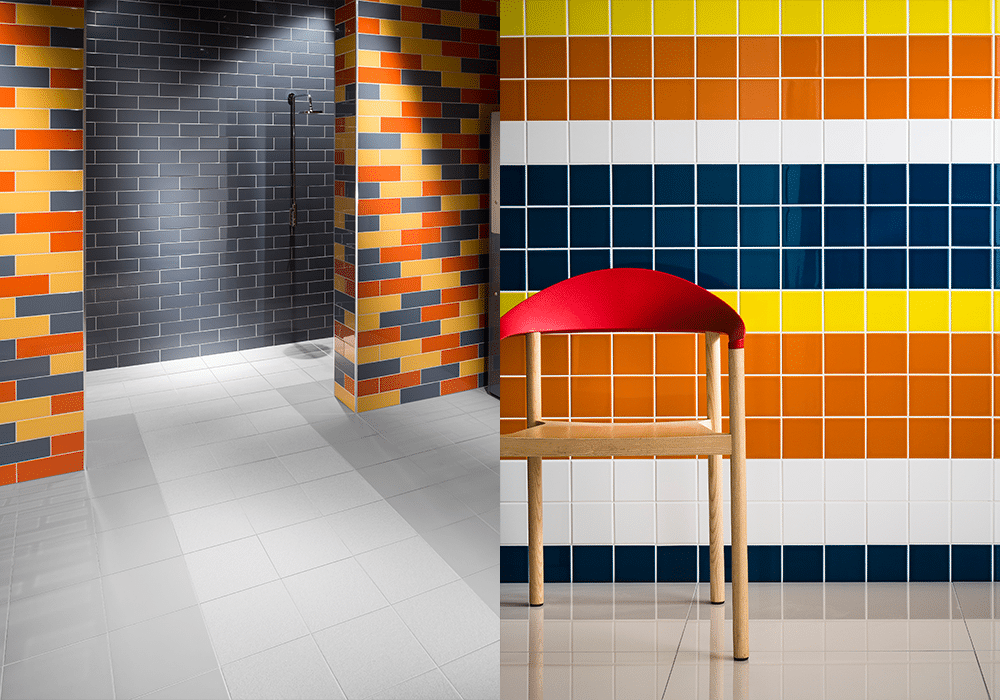 Strong coloured tiles are currently 'on trend'. If you want to add emphasis to your wall or floor, this effect could be achieved with the use of bright colours.
If it's hard to choose your favourite style from today's fashionable ranges please visit one of our showrooms and we can help you make that choice and bring your dreams to life.