Designs based on geometric shapes are really popular today and take the leading place in production of ceramic or porcelain tiles. Forms, figures and abstract prints combined with bright colours can give a dynamic and beautiful look. A good choice for your room finish could be ceramic or porcelain tiles with an interesting geometric print which could give you a contemporary style. The pattern could be straight or curved, with abstract shapes or repeated designs.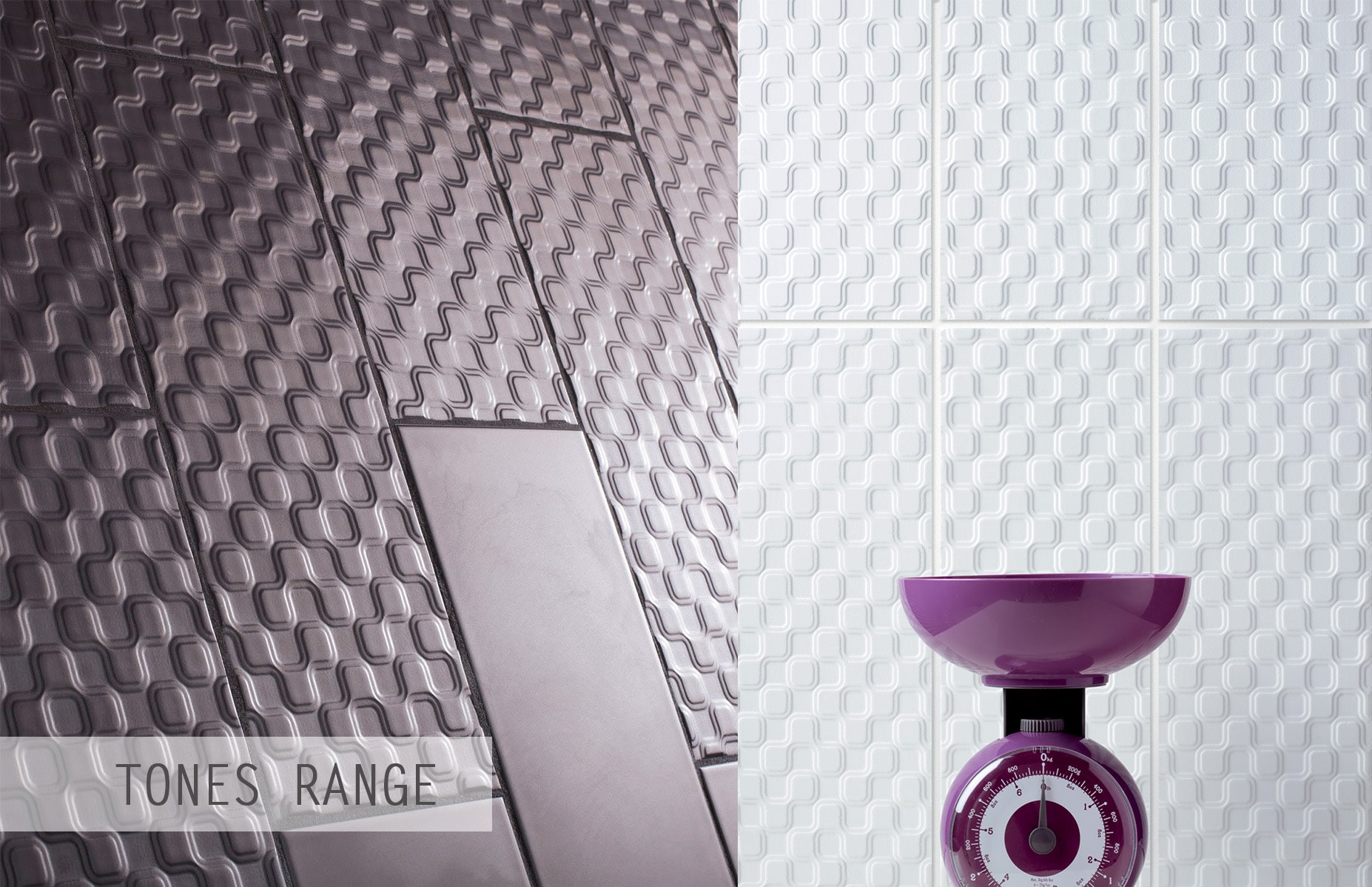 The Tones range is available in one bold and impactful size 400 x 150 mm. Tones has an organic palette of twelve colours in various textures, from natural white through to rich charcoal. The range is suitable for bathroom and kitchen walls.
Sometimes using neutral colours in a modern interior can make it difficult to add a unique character to the room – tiles with geometric designs can help to solve that problem.  Geometric tiles can help you to create a unique style in a variety of room settings. We now have a  large choice of modern geometric style tiles within our range.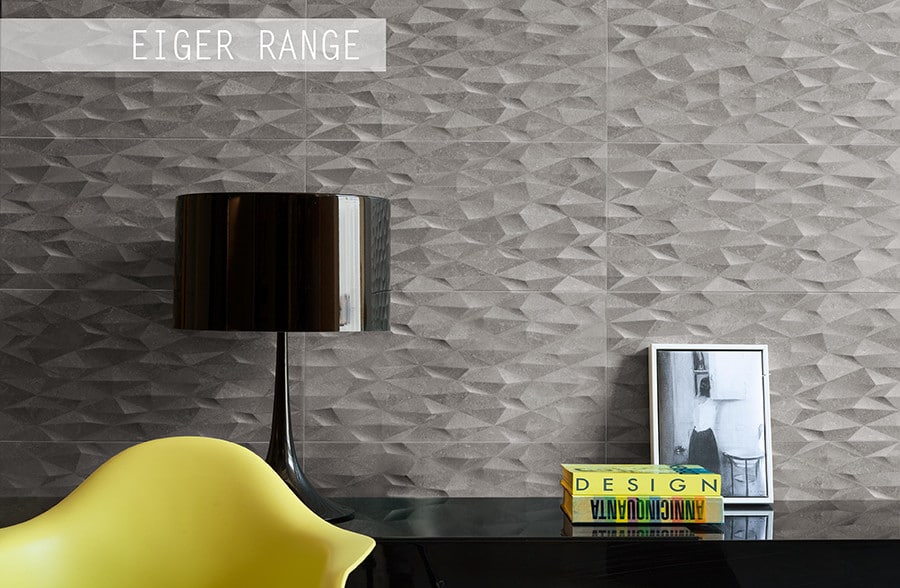 One of our new ranges, Eiger is a modern design porcelain tile. It is a balanced blend of stones developed by Italian design research and available in numerous shapes with a matt finish. All this is enhanced by a three-dimensional surface and decoration which gives the Eiger range a strong contemporary feel. The range can be used in bathrooms, kitchens and for floors in conservatories and hallways.
When you are choosing some of these tiles you need to remember the following:
1.Will these vertical or horizontal stripes enlarge your room? That effect might help you to alter the perception of a narrow or low height room.
2.Tiles with geometric designs can have a big impact. The best way is to combine them with minimalistic furniture or calming accessorizes.
3.Prints with small shapes could appear "busy", sometimes it is better to use them in small areas or as architectural features.
The Avenue range is a ceramic wall tile in a marble beige colour and with a gloss finish. It is ideal for creating a luxurious look in your home. The Avenue range can give the effect of space in your room. These tiles are suitable for indoor areas in the kitchen or bathroom.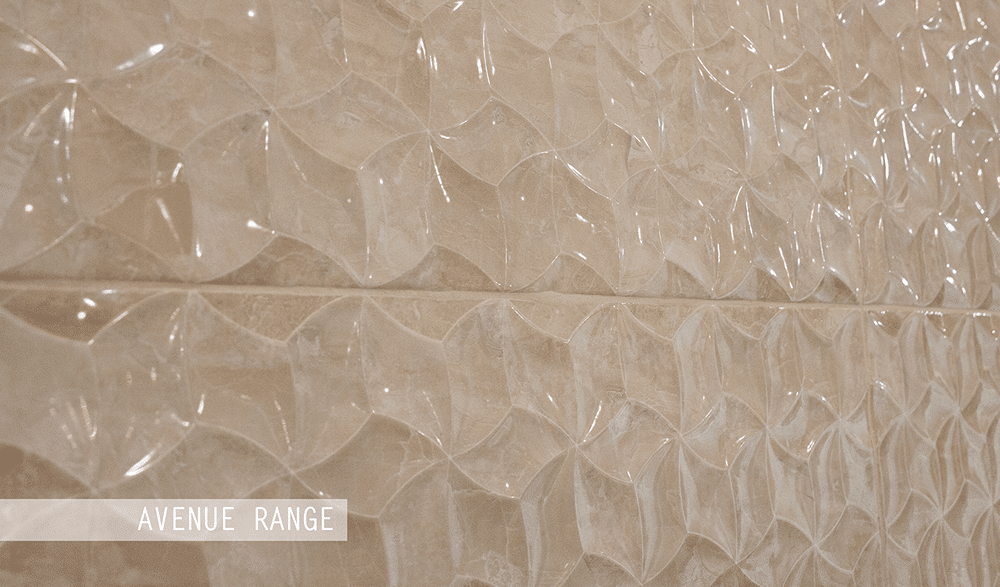 Geometric floor tiles are part of Britain's heritage and were used originally to ornament medieval churches, monasteries, and the homes of the aristocracy. Their popularity was enhanced in the 1830s when the young Queen Victoria came to the throne, and they soon became one of the hallmarks of the new Romantic Movement.
It's easy to replicate or restore areas to their original glory with our geometric Victorian floor tiles, which are hard wearing, long lasting, make light of wet weather and most of all are simply beautiful.
Want to know more about these tiles? Call or email us! And choose the tile from our range!